Ian Beabout is a busy man! In between writing music for his band, Colouratura, engaging in mixing and audio engineering projects at ShedSounds Media, working with legendary progressive and experimental musicians, it seems like nothing is slowing Ian down. Proglodytes caught up with Ian to ask him about some of his most recent musical and artistic projects, and what's in store.
First, let's start with your band, Colouratura, and their latest album, Black Steeple Church. Tell us about how that album came about.
The story of Black Steeple Church begins in early 2018 while we were recording our second album Unfamiliar Skies. "Black Steeple Church" is a song written by Nathan James, our primary composer, that emerged during the sessions for another song and was deemed to be tonally incongruent to the other tracks on that album. Later that year, we also did a couple of jam sessions that were meant to be demos for the third album, but were abandoned when Nathan and I decided to part ways to pursue other interests.
During the pandemic I decided to work on some projects and hone my own compositional skills. One of the things I turned into a piece through my editing was "There's Something in my Basement," a drum machine / guitar / bass jam with Nathan on bass and guitarist Derek Pavlic.
So, the idea with the BSC album was to connect these two pieces, the title track and "There's Something in My Basement" with a combination of structured improvisations that were edited into compositions and heavily overdubbed in post as well as Nate's songs. We also added Derek as a full time member which made the guitar / bass / drums trio more of the focal point. Lastly, we made an effort to try and play all the instruments ourselves and only use outside guests where necessary to help build a more consistent identity than our previous two records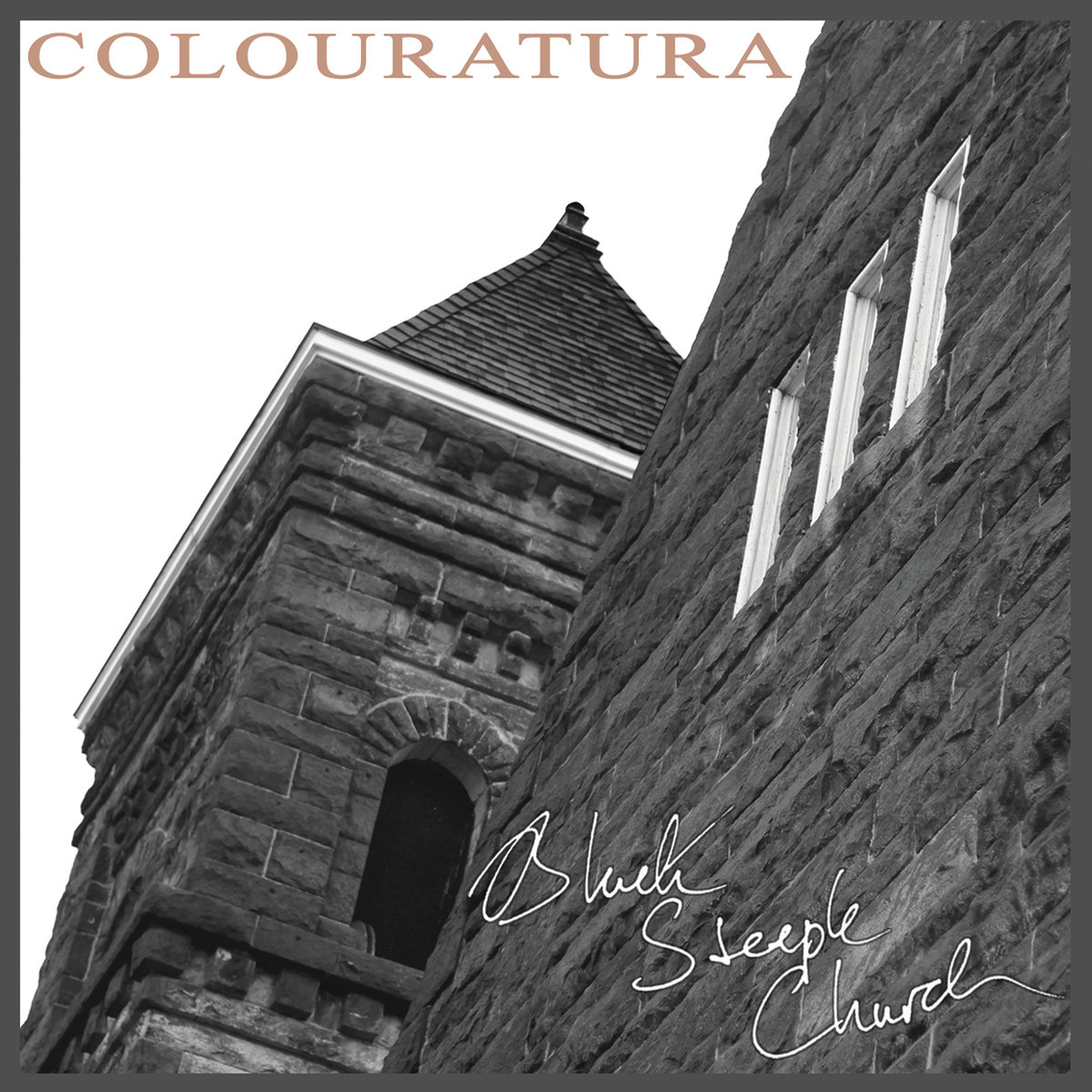 Tell us about your bandmates, and how you were able to complete this album over the last couple of years. How was it written and recorded? Did you feel like the process is something you'll continue to do in the future?
While I feel most of this I inadvertently answered above (!) I will address a few things. Most of the new album was written and recorded in 2020/21 with much of Nathan's parts being recorded in his home studio and sent to me here at my home studio, ShedSounds, where I would overdub guitar and work on the arrangements with our guitarist Derek.
Derek Ferguson, composer and multi instrumentalist of Refestramus, also graciously worked with us on a few songs, recording his drums at home and sending via file sharing. However, we knew we wanted to connect some things on the album to the freeform jams I had been editing, so we arranged one in-person session with my friend Dave Trik of the bands Gossamer and Brimstone Coven sitting in. He was absolutely the perfect drummer for that application because his improv skills are on a telepathic level.
Much of what you hear on the songs "Headsplitter" and "Icarus" only happened once and are spontaneously captured in the moment. It was a total blind date as Dave had never played with Derek or Nate before. To me, those two songs really capture the ethos I wanted of balancing improvisation with structure.
As for the future, it's hard to say. I suppose it depends on what the ideas call for. So far we are considering dropping album production for the near future and focusing on singles – and definitely expanding our sonic palette. I think this could give us a lot of creative freedom to build upon the groundwork of Black Steeple Church.
Do you see any live concert dates coming together in the future, or is Colouratura more of a studio band?
We are 100% a studio band. Around the time of our second album there were some nice offers that I really wanted to pursue but ultimately I think these pressures are what lead to our decision to dissolve the band in 2018. At this point, I am a studio rat. My heroes are Brian Wilson, The Beatles after 1965 and XTC post Mummer!
What interests me far more is getting into video production. I am almost more into in films these days than music, and respond strongly to images. We experimented a little bit with Derek's video for our song "Heavenly Dancer" and I am hopeful more videos and singles are in our future.
You've had some amazing mixing and mastering opportunities. What was it like working with Moon X and those legendary players on their album, ZAP!
Well to be honest it was quite normal! I have worked with Dave Newhouse since about 2017 when I mixed Nick Prol's Loon Attic album with Ben Spees. That album was my extra curricular college education in a way and introduced me to a lot of talented names in the avant-Prog world.
Jerry King I have worked with for a number of years too, starting with the third Moon Men record which had Dave in tow along with Bret Harold Hart and Bill Jungwirth. Then when Bill had to put down his sticks and Bret exited, Moon Men morphed into Moon X.
It's a very different approach, more on the side of Steve Hillage or mid-70s Gong and streamlined thanks to the trio format with Dave's son George on electric kit.
I have also taken on several of Jerry's projects, including the next Cloud Over Jupiter and John Shirley albums (Blue Oyster Cult's lyricist in the 90s). So as much as I hate to say it's normal, because this music is quite extraordinary, to me it's almost another day in the office! Though in my office I am always working on cool music.
You also worked with Refestramus on their latest album, Decoupage. Tell us about this band! How did you start working with them?
Derek Ferguson was an avid listener of my radio show, Prog Rock Deep Cuts with Ian Beabout, which I hosted in college. During the early months of the pandemic he asked me to mix some stuff he'd recorded with prog bands in the 80s and 90s, and he must've liked what I did because then he asked me to mix his Refestramus music, which he began writing not long after. Derek also needed a bassist, so I strongly recommended Jerry King (the busiest man in prog / fusion, no doubt !) who was instrumental in getting Derek to release his music as an album.
Decoupage is unique for me because primarily I work with instrumental music, and it was fun to go for those big rock sounds. I also am always grateful when I get to work with poppier music and songs in the conventional sense because to me variety and range is the most important thing.
I know we've talked about your extensive work with The Muffins discography. Fred Firth, legendary progressive icon, called The Muffins "the finest progressive band that America produced." For the uninitiated, what do you love about The Muffins?
Well what's not to love about The Muffins ? They definitely channel the Henry Cow ethos of "the structure of the compositions are matched by the freedom of the improvisations" (paraphrasing Chris Cutler) – but what I've always loved about them is their melodic writing as well as the sense of fun and adventure to their music. To me it's one thing to play challenging music, but quite another to make challenging music that's fun to listen to!
Tell us about your work with The Muffins' discography. What have you learned as you've listened through and dug into their many records?
Well the thing is I am not working with much in the way of studio recordings. I have of course used the Muffins studio and extended catalog as a guide but it's not something I've worked with directly.
For the very early recordings, most things existed on reel to reel or cassette tape so those had to be transferred and cleaned up. I worked directly with Steve Feigenbaum of Cuneiform Records, who acted as a producer for the box and selected which recordings were candidates for my cleanup and mastering. These consist of a few unreleased studio recordings but for the most part I worked with live recordings.
As we progressed into the late 90s and 2000s suddenly a lot of multitracks were available so I had the immense pleasure of mixing various performances over the years from venues and festivals like The Orion in Baltimore, NEARfest and Progday in Chapel Hill NC. These were all curated by Steve for the final discs of the set, and I also mixed their NEARfest 05 performance for CD and DVD. It's been a crazy amount of work but very gratifying! I have learned so much about working with tapes and it's given me the opportunity to increase my editing skill set by quite a lot.
What would be your recommendation for a neophyte wanting to get into The Muffins? Where is a good place to start?
It's a difficult question. I have three recommendations.
I started with their debut, Manna/Mirage. Every piece on that album went onto become a staple of their live sets over the years; most concerts include at least one track from Manna/Mirage! It's such a great album I think BECAUSE those songs work so well live.
If you're looking for something that's almost a template for the much more extensive Muffins boxed set, I would recommend Open City, the 'posthumous' compilation released by Cuneiform Records in the mid 80s. The CD version features an extended track listing that fairly comprehensively details their work from 76-81, their quartet years.
Lastly, I would recommend their first reunion recording, Bandwidth. It's was about 25 years in the making, with some pieces originating prior to their split in 1981 combined with pieces they began developing in the mid 90s. It's very well produced and features lively performances of pieces that became staples of their 00s reunion era performances!
Finally, you recently worked on a live Soft Machine record, Facelift France and Holland 1970. What was it like to work with this legendary source material?
It's a bit of a cliche but the answer is simply 'surreal.' At Christmas last year a memory popped up on FB from around 10 years ago where I had posted that I have received the previous issue of this EXACT performance on DVD, as well The Muffins first album on cd as gifts from my parents. These bands are sound tracks to my young adult and college life!
The Soft Machine project was more of a restoration than anything – I would be working on editing a 10 second fragment, trying to get the best sounding option between two or three different sources and have to sit back and go "WOAH when did I get to the point in my life where working on vintage Soft Machine became NORMAL?" While this performance is not previously unreleased, we definitely worked tirelessly to make sure it was the most complete and BEST it has sounded to date and potentially ever could sound.
What are some of your favorite moments from the music?
I geeked out hard when we got a NEW transfer of the DVD footage and I watched Robert Wyatt and co casually take the stage for the first time. It's nerdy and maybe a little embarrassing to admit, but it was a "this is actually happening" moment.
What were some anticipated and unanticipated challenges with this release?
Anticipated challenge? Probably dealing with the sheer historical importance of a project like this but I think that (self inflicted) pressure probably pushed me to do my best more than anything detrimental.
Unanticipated? I have never mastered anything that needed to sync to video before and the fact that I needed to make some very sophisticated edits meant that they had to be as tight as possible to the picture. I worked around this by taking the raw audio from the video and synching my edits up visually and using my ear. The result is totally seamless!
Check out Ian's diverse project list below:
 Colouratura, Black Steeple Church (production, editing, arrangements, flute, drum programming)
Moon X, ZAP! (mixing and mastering)
Refestramus, Decoupage (mixing and mastering)