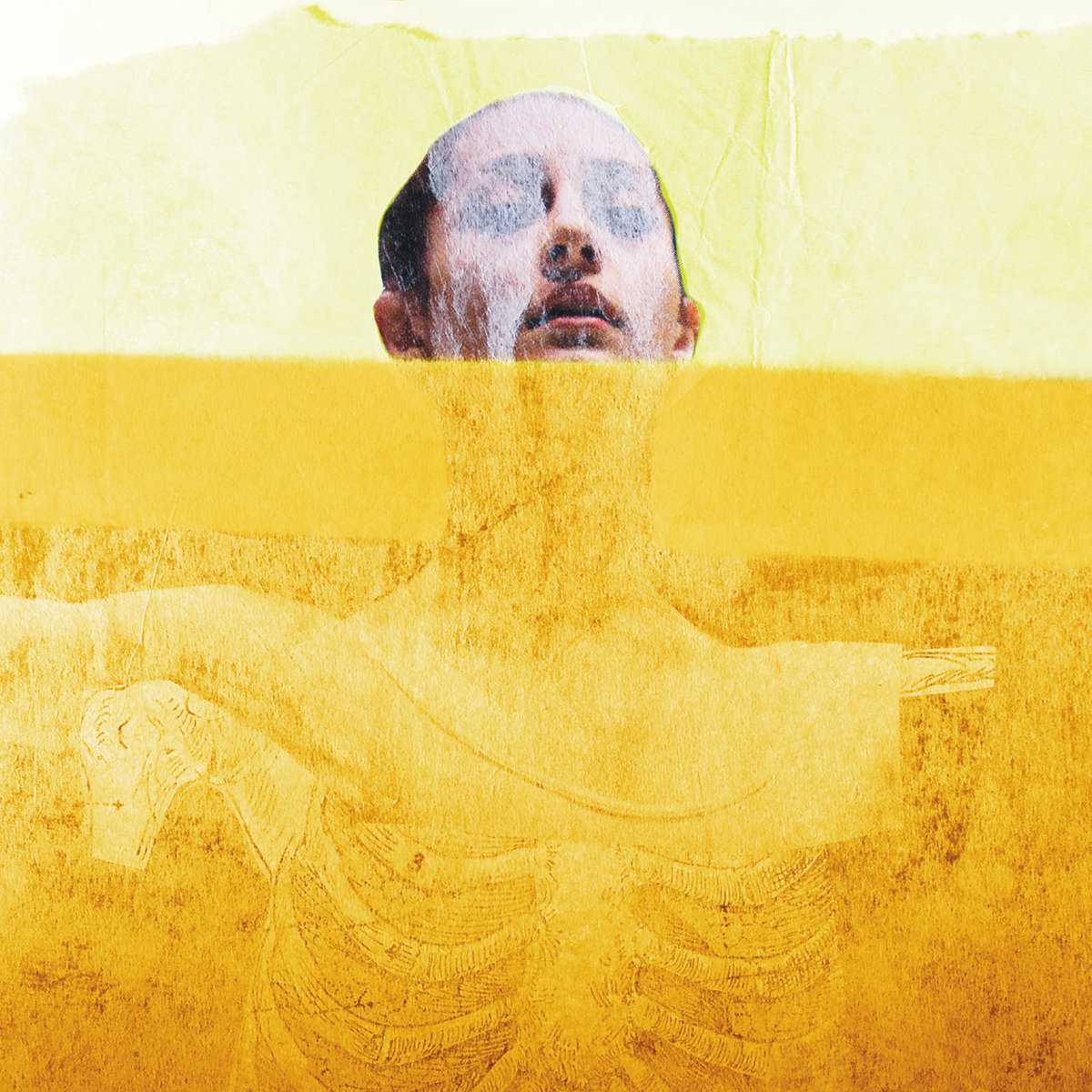 The Tea Club is a band I've loved from the moment I first heard them. Their last album Grappling became one of my favorite progressive rock albums, ranking even higher than many of the classic prog albums I grew up with. Why? I think I always wanted a band like The Tea Club to exist- a band that takes the best parts of classic prog rock from the 60s and 70s, and injects it with fury and energy that manages to create something new and novel.
I did have the awesome opportunity to catch The Tea Club at ProgStock 2017, and I was able to hear several tracks from the new album there. I specifically stated in my show review: "If this show was a preview of the new album, the world is in for an arse kicking with their new material. "
If/When was framed as a departure from their very proggy Grappling. They decided to work with producer Jeff Adderman at Big Blue North studios to create an album that was "new and different". This involved looking into what bassist called "a healthy balance of exploration and deliberation". While previous albums have taken a more symbolic or narrative approach to lyrics, this album seems to delve into more relatable and personal topics. If/When is a musical exploration of the human experience.
Intro track, "The Way You Call", is a gorgeous Tull-esque opening ceremony, with lovely acoustic guitar and synth work, supporting Dan McGowan's delicate vocal line. As a contrast, "Say Yes" is a heavy, spirited jaunt with lively energy and catchy melodies. Brief aside: I think Dan McGowan has such a fantastic voice, and is criminally underrated in modern progressive rock publications and conversations. I love when brothers Pat and Dan McGowan both sing- they have similar timbres that blend so perfectly.
I first heard "If I Mean When" at Progstock 2017, and it's been stuck in my head since. Something about the despondency of the narrator, combined with strong vocal lines, made this song one of the most memorable songs of that weekend. I adore this song, and I think in a fair world, this would be heard all over.
"Rivermen" is a harrowing track that plays into parental anxiety in a way that is simultaneously unsettling and moving. There are lots of beautiful songs that extol the wonders and joys of child raising, but "Rivermen" captures a feeling that is rarely discussed- those moments when, despite recognizing the fallen nature of the world, you accept the responsibility of child raising, whatever comes your way. This is one of the heaviest songs on the album, and I think it easily proves how diverse The Tea Club can be.
"Came at a Loss" has a more upbeat melody, but the lyrics and melodies are melancholy and forlorn. It features some lovely harmonies, and of particular note, elegant and tasteful drumming from Daniel Monda. "Sinking Ships"has an ephemeral, dreamlike quality, and one of the catchiest melodies I've heard in a while.
The final track, "Creature" deserves a separate review of its own, but I'll try and be economical. Clocking in at 27:45, this is the longest song that the Tea Club has released to date, with "Firebears" from Quickly Quickly Quickly being the second longest at 17:52. There is obvious, inherent risk in writing a song that is almost a half an hour long, but this track manages to captivate, dazzle, enthrall, and electrify the listener from start to finish. I could attempt to describe the psychedelic, retro-futuristic landscape that The Tea Club creates in this song, but I'd instead recommend you do what I did, and set aside some time to give this track your attention.
I feel like this album achieved what the band set out to do: If/When is both their boldest and their most polished work to date. They don't shy away from their progressive foundation, evidenced by their incredible epic track "Creature", but they let melody take over, which makes for a more restrained and tasteful product. There are several jaw-dropping moments throughout the album (in vocal lines and instrumentation), but they are not at the forefront, allowing these incredible displays of talent to serve the song instead of distract (a tricky feat for a band as musically skilled as The Tea Club). The audio engineering sounds better than ever, with a really balanced, ethereal mix.
If/When is a definite milestone in this band's development. While progressive rock remains a niche genre, albums like If/When should serve as a representative gateway to the modern progressive rock movement. It's ambitious and progressive, but is also highly listenable and palatable, thanks to careful songwriting and good production. I know we're a little over halfway through 2019, but I can enthusiastically say that If/When is one of my favorite releases of this year.
If/When was released on July 30, 2019. Buy it here.