I can say, without hyperbole, that The Mercury Tree is one of the most interesting bands in the modern progressive/experimental scene. Hailing from Portland, The Mercury Tree continues to push boundaries and explore new musical frontiers with reckless abandon. Over the last few albums, they have begun to explore the world of microtonality, or "the usage of a tuning system which neither conforms to nor closely approximates the common 12-tone equal temperament".
A part of this transition has been the addition of microtonal composer Igliashon Jones (Cryptic Ruse, City of the Asleep). Igliashon was featured prominently on their latest EP, Cryptic Tree, which featured compositions that used "23- and 17-note equal divisions of the octave".  Their latest foray into microtonal music, Spidermilk, is set to be released in April 2019, and will feature custom made instruments, unique compositions, and more music written in microtonal scales. I caught up with Ben Spees, and we chatted about the history of The Mercury Tree, how to acclimate your ears to microtonal scales, and what is in store for the band.
As a Proglodytes exclusive, we've included a track premiere for "I'll Pay" from The Mercury Tree's upcoming album, Spidermilk.
Tell us about The Mercury Tree. What is your musical background? How did you meet?
I made a couple of solo albums in the early 2000s under the name Electric Doormat. My original idea was to be a studio-only project like post-'82 XTC. I was very into the sonic side of using heavy effects and lots of layering to make elaborate, dense productions, and combining some idea of pop songwriting with odd time signatures and weird sounds. The real version of the band started in 2006, when our original drummer, a terribly talented guy named Mike Byrne, came across some solo music that I had posted on the internet. I got an email from him complimenting my fake sampled drum parts, but he said we could really use a real drummer, so I came over and we had our first practice in his bedroom, which led to the first Mercury Tree lineup.
As Mike's drumming career started to take off, he moved on and we snagged our current phenom of a drummer, Connor Reilly, who's been with us since 2010. We've gone through a few different bass players, all of whom brought different styles to the band, and Oliver Campbell, our latest bassist, has been with us since 2014. We met Oliver through touring with his much-beloved math-punk band, Red Forman. Working in a trio, I got into heavy usage of looping pedals to replicate the layered sounds I was into. Most recently, our introduction to and collaboration with Igliashon Jones has now led to us being a four-piece.
Who are your major influences?
XTC was probably my original bridge from pop to weirder stuff, and King Crimson was my original favorite prog band. My own tastes have gotten more and more avant in recent years. I think this is probably true of all of the band members. Kayo Dot, Time of Orchids, Dead Rider, Extra Life, and Cheer-Accident are some of the current favorites for all of us.
Can you give us a brief primer of your discography?
Pterodactyls (2011) – our first album with Connor drumming, and a bit more "metal"-ish due to the influence of Alan Johnson, the bass player on that album.
Freeze In Phantom Form (2012) – many people have called this the first album where we really found our voice. It's more melodic, ambient, and generally varied in sound, and contains some of our first epic-length songs like "In Partem Scalpere".
Countenance (2014) – a transitional album, with half the bass parts played by Aaron Clark, and half played by our current bassist, Oliver Campbell. This was another step deeper into complexity, with even more layering, and improved production. This was also the introduction of Oliver contributing vocals – he has a very distinctive voice and the ability to produce a wide range of textures. On this album, Connor also started to make more use of space in his drum parts; while still intense, they were a bit more judicious compared to the more shreddy/busy parts featured on Freeze.
Permutations (2016) – this took the work done on Countenance and pushed it to the absolute limit — the weirdest scales we could find, the strangest time signatures, much more intense use of polyrhythms, and absolutely piles of layering. It also contained our first fully microtonal song, Ether/Ore, which used the Carlos Alpha scale. An album we are very proud of, and one that left us wondering what the next step could possibly be. As it turned out, that next step was to dive completely into the world of microtonality, a risky and scary decision but one that was encouraged by a pivotal chance discussion with Thymme Jones of Cheer-Accident, who encouraged us to "let go of the rail" and go all-in on that direction.
Your latest work, Spidermilk, (set to be released in April 2019) uses microtonal scales. For the uninitiated, what is microtonality? What sparked your interest in microtonality?   
Microtonality, also called xenharmonics, in general usage refers to the use of pitches outside the standard 12-tone set that you would find on a piano and most fretted instruments. A romantic way of describing it is "the notes between the notes." While relatively uncommon in classical Western music, it has some history of use in blues, and other various world cultures, particularly those where fretless instruments are traditional. In the 20th century, some Western composers began to experiment with it a bit, but their work was not widely known at the time. Also, due to psychological conditioning and expectations, alternate tuning systems can sound "off" and out of tune at first, so this was an additional challenge towards the expansion of this kind of music. With the introduction of the internet, it's become much easier for fellow microtonalists to find each other and push the work forward.
I started experimenting with microtonality on our 2014 release Countenance, but more as a gimmick than anything. Once I started realizing the tremendous potential and fell down the rabbit hole of studying the subject, it inevitably led to taking it way further.
For those who are less accustomed to microtonal sounds, the music can be a bit jarring. Any advice for those who have a harder time understanding it?
I would compare it to getting used to the sound of jazz. For someone who never heard jazz before, it might sound very weird and dissonant at first. As you get more accustomed to it, you start to hear the beauty in those "weird" chords, and it becomes addictive. We are well aware of the challenges in making "accessible" microtonal music, and use every tool at our disposal to make it sound as good as possible. Once you've been doing it for awhile, it all starts to sound surprisingly normal! The extra resources and options that these tunings provide are very exciting from a compositional perspective.
Tell us about Igliashon Jones. What made you decide to work with Igliashon?
I think the fact that he's a musical genius was definitely part of the attraction! In searching for the best existing microtonal music out there, I came across some major standouts; for me the first was the Wendy Carlos album "Beauty in the Beast," next was Brendan Byrnes' album "Micropangaea" (a true landmark release and inspiration to many microtonalists) and after that was the album "Chains of Smoke" by Cryptic Ruse. The latter was the best use of microtonality in a rock context that I had ever heard, and I was incredibly excited by it.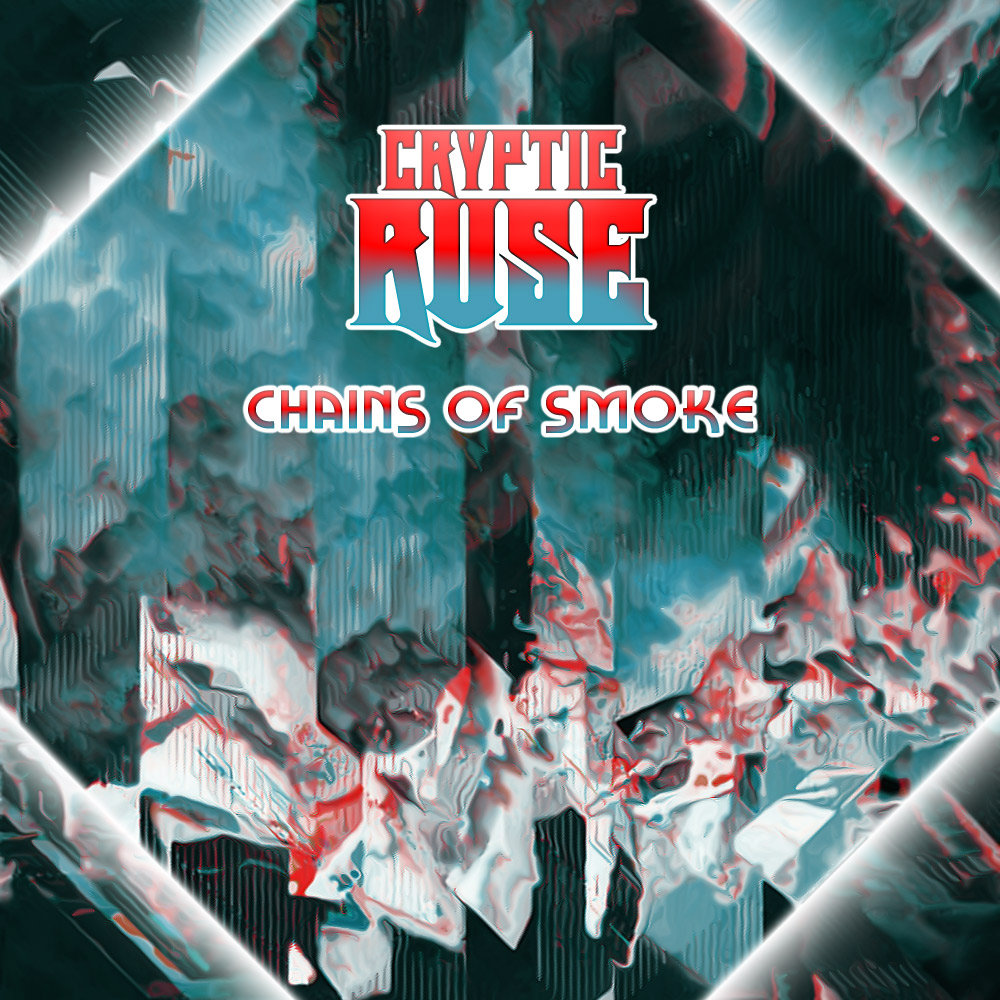 Cryptic Ruse is of course the project of Igliashon Jones. As I continued to dig, I found that he was a renowned figure within the online microtonal community, had been working in different tuning systems for over 15 years, and had written extensively on the subject. His writings and my own experimentation led to me eventually settling on 17-EDO (17 equally spaced notes per octave) as my main microtonal tuning system. This choice was a big commitment, as we had to get special guitars and basses modified with extra frets, then find our way around the new landscape. Igs is a very intellectual and well-spoken guy, and I must admit I was intimidated due to his prolific and intense postings on the internet. As it turns out, he's much more relaxed and easy to get along with in person! I eventually wormed my way into his world by offering Connor's services to drum on a Cryptic Ruse song (as they all used programmed drums.) This led to our online collaboration on the Cryptic Tree EP, which led to a few "special one-off" live performances, which eventually led to him joining the band as a full member. Now I feel a bit like I'm aboard a ship that's sailing off the edge of the world.
Tell us about your recent EP release, Cryptic Tree. What are some of the lyrical themes on this release?
Writing the lyrics and vocal melodies for the Cryptic Tree EP was very different from my usual approach. Igs initiated the structures of most of the songs as well as titling several of them. Thus, many of the lyrics were inspired by the titles, a reverse of the usual approach. With "Change All Your Passwords" I came up with the title and overall concept of the song (which reflects a Black-Mirror-like technological terror) and gave it to Igs, who wrote most of the music, which we then added all the additional layers to. This is by far the weirdest song, as it uses a combination of 17-tone and 23-tone scales (23 being one of the most exotic and odd-sounding divisions of the octave, as it is very close to 24 [quarter-tones] but very definitely NOT that.) The 23-tone scale was something Igs was well-versed in, but the rest of us had no experience with. Starting off the EP with this song may have been an alienating choice for the average listener, but we were in an anarchic sort of mood!
Mercury Tree performed at SeaProg this year with many other awesome, experimental artists. What were some of the highlights of that festival?
Free Salamander Exhibit and Cheer-Accident were definitely the highlights for me. They both performed amazing sets to an adoring crowd. It was a huge honor and privilege to get to play the same festival as them, and many other tremendous artists. We were nervous about how the new microtonal material might come off live, as the only band performing anything like that, but the feedback from the crowd couldn't have been more supportive. We felt like that performance and the reaction proved we were going in a worthwhile direction.
Where can I catch The Mercury Tree live?
We play regularly around our hometown of Portland, Oregon. In May we will be embarking on a national tour to promote the new album, Spidermilk. 
Bonus questions
What is your favorite interstellar object?
Catch The Mercury Tree on tour in the following cities:
May 1 – Portland, OR @ Mississippi Studios
May 3 – Boise, ID
May 4 – Bozeman, MT @ Labor Temple
May 5 – Rapid City, SD
May 7 – Wausau, WI @ Polack Inn
May 8 – Minneapolis, MN @ Kitty Kat Klub
May 9 – Madison, WI @ Communication
May 10 – Kenosha, WI @ Public Brewing
May 11 – Chicago, IL
May 12 – Columbus, OH
May 13 – Muncie, IN @ Be Here Now
May 14 – Pittsburgh, PA
May 15 – New York, NY @ The Kingsland
May 16 – Boston, MA
May 17 – Frederick, MD
May 18 – Baltimore, MD @ Orion Studios
May 19 – Louisville, KY
May 21 – St. Louis, MO
May 22 – Lincoln. NE
May 23 – Lawrence, KS
May 24 – Tulsa, OK @ Hunt Club
May 25 – Austin, TX @ Empire Control
May 26 – Midland, TX @ Unicorn's Lair
May 28 – Denver, CO
May 29 – Santa Fe, NM @ Zephyr
May 30 – Tucson, AZ
May 31 – Los Angeles, CA
June 1 – Oakland, CA @ Golden Bull