Devin Townsend recently said in an interview that he was thinking about changing the direction of his art. He said, in an interview with Ultimate Guitar, "To be perfectly honest, I think I'm really close to the end of that [Devin Townsend Project] style." While we at Proglodytes are big fans of Devin's music, and thought Transcendence was a wonderful offering from the Devin Townsend Project, we are excited to see where Devin is headed next musically. We thought it would be fun to speculate where he is headed. Here are some possibilities:
A duet with Barbara Streisand
R&B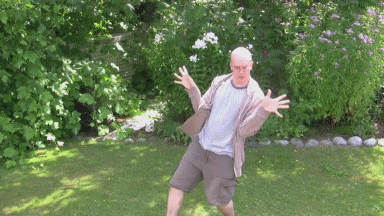 Adult Contemporary Music
Strapping Young Lad reunion
---
And if he leaves music:
Circus ringleader
Chia Head model
Sesame Street puppeteer Caroll Spinney
Where do you speculate that Devin is headed with his music?